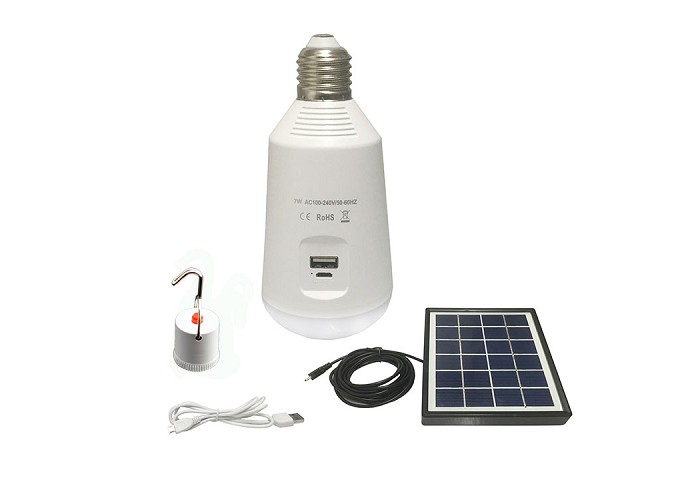 This LED bulb screws into your lamp socket and charges. You can use it for up to SIX hours of emergency light after it¡¯s unscrewed.
THE PROBLEM WITH flashlights is that they¡¯re so easy to lose. If you¡¯re anything like me, you have one stashed away somewhere, but you¡¯re just not exactly sure where that is. Maybe it¡¯s in the basement, or maybe it¡¯s stuffed into a drawer. Who knows. And even if you are able to find it, there¡¯s no assurance that it actually has working batteries. Moral of this story? When the lights go out, we¡¯re pretty much screwed.Not only is the battery rechargeable, but its dock is as obvious as it gets: your lamp. ¡°I experienced a blackout and the battery in my torch had gone flat, and I had nothing else to light up my house that night,¡± says Leon Fang, manager of WQF and designer of the bulb. ¡°So that was when the idea struck me to create an emergency light source using something we use everyday.¡±
Leon built a tiny rechargeable Lithium-ion battery into the extended base of a 7 watt LED bulb, which allows it to charge whenever it¡¯s screwed into a standard socket. Then when you need to use the bulb as a flashlight, you simply extend its plastic neck into a handle and switch it on for up to six hours of emergency light. ¡°The bulb had to be long-life and light as possible and give out as little heat as possible so we can carry it as a normal flashlight,¡± Leon explains. ¡°Even though the design was quite simple in theory, the technical processes were really difficult.¡±
Though the base of the LED bulb can be produced to fit the socket of various countries, Leon says this light has a current regulator that allows it to be used with AC currents that can range from 100-240 volts. ¡°Essentially, the same bulb can operate with 110 volt household current in the United States and with 220-volt current in China, Europe and other markets,¡± he explains.
Here¡¯s more information for us to know about the bulb:
Product Features:
E27, AC100-240V input voltage with synchronous charging.
Emergency lighting function,automatically convert to powered by battery when no electricity
lit up by mounting a starter with a hook, Portable &suitable for a variety of places.
Imported Epistar SMD2835 LED chip, 6000 K, super bright, soft light beam, no glare.
Built-in 3.7V/2600mAh Lithium battery, last working for 6hours.
Equipped with a USB Micro DC inlet for lamp charging.
1.8W 6V polycrystalline silicon solar panel
USB interface, 5V, 0.5A output, you can connect it to a cellphone for charging.
Intelligent power supply inside, overvoltage & overcurrent IC protection to ensure safety.
ABS+PC housing, compact & sturdy, stylish and elegant appearance.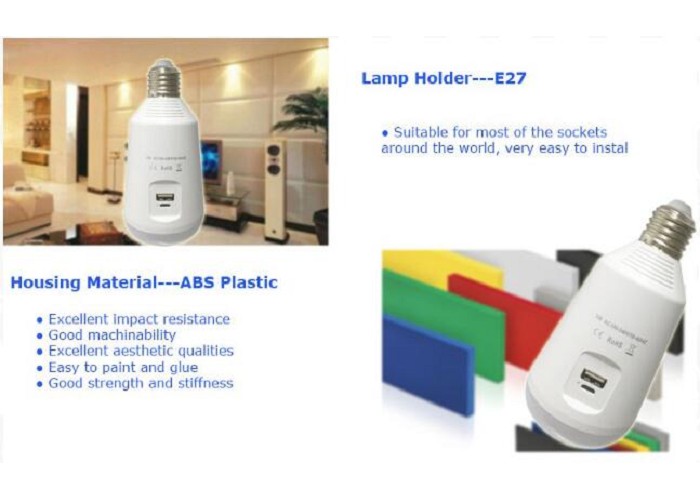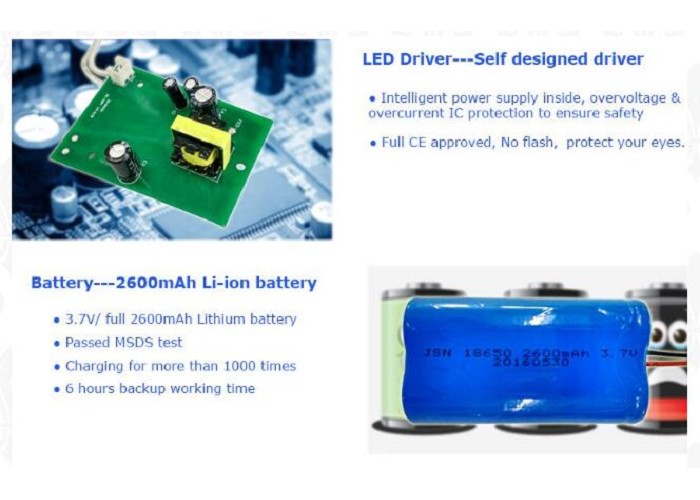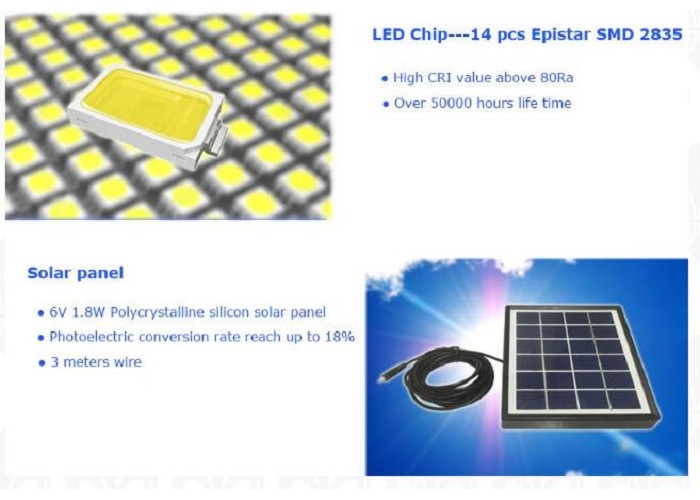 Application:
Home &Office Lighting: bedroom, dormitory, study room, office, school, etc.
Emergency Lighting: battery-powered when no electricity.
Portable Lighting: camping, fishing, hiking, picnic, barbecue, booths &stalls in night market, etc.
Solar-powered Lighting: charging with a solar panel is optional, photovoltaic new green energy, eco-friendly.